GHG 414 Control Stations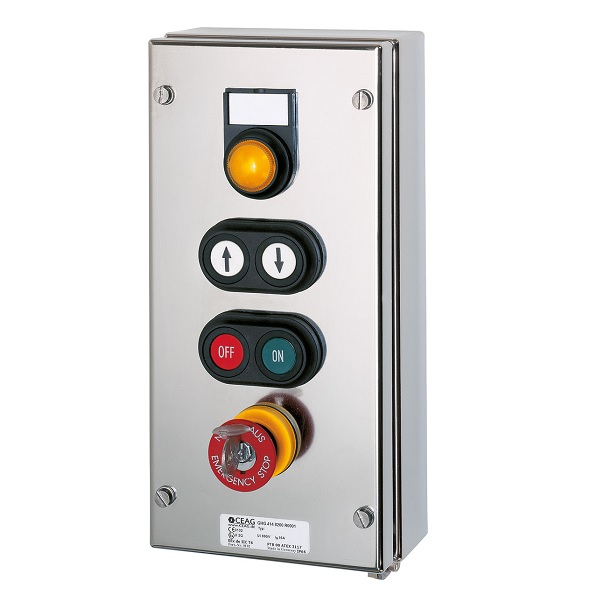 Stainless steel version for Zone 1, 2, 21 and 22


CEAG explosion-protected control stations made of high-grade 316L stainless steel are designed to accommodate up to four built-in components.
These stainless-steel control stations with electro-polished surfaces offer protection for applications in the off-shore industry and at sites with especially severe mechanical,chemical and climatic conditions.
CEAG flameproof built-in components,such as signal lamps,pushbuttons and switches, provide snap-on mounting on rails screwed into the enclosures.
To facilitate insertion of cables into the entries, the built-in components can be snapped out of the enclosures.
Notches in the mounting rails define the position of the built-in components and prevent them from being twisted out of place.
Free mounting areas can be provided for retrofitting certified CEAG components.
These are then factory sealed with blanking elements.
feature
High mechanical, chemical and thermal resistance
Individual configuration